Abba Motorcycle Equipment - Who We Are
Welcome to the home of abba Motorcycle Equipment. We are a UK based company that design and manufacture a unique award winning range of stands, lifts and workshop equipment. For 25 years we have been selling our products in the UK and worldwide. This website is dedicated for our customers located in the USA and Canada.
Our aim is to provide high quality motorcycle equipment shipped directly to your door, with a quick and hassle free service.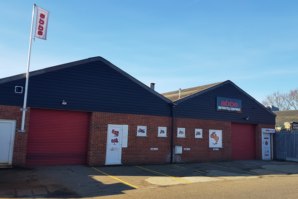 Why buy from abba?
Over two decades of experience in the motorcycle industry.
Quality products, designed and manufactured in the UK.
Unique designs, not available anywhere else.
Fast insured shipping to the USA & Canada.
Superb backup and after sales service.
Featured Product:
Abba Superbike Stand