Articles ::
Adjustable base plinth
Product Catalogue
Most Popular stands & Lifts

Stand & Lift Accessories

Other Products

Spares & Accessories
Adjustable base plinth
On certain bikes (typically taller sports tourer and off road style models) the swing-arm pivot is higher than the average motorcycle, therefore when the superbike stand is used on these models the stand will not raise the rear wheel from the ground. This is easily solved by using our adjustable base plinth.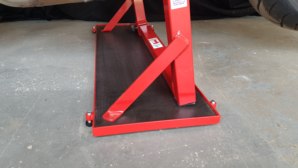 Using the base plinth is very simple. Firstly the superbike stand is fitted to the bike in the normal way, you then simply slide the base plinth under the stand before lifting the bike up.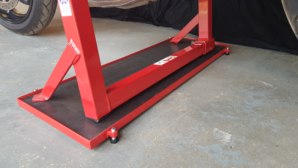 The base plinth features a powder coated steel frame with an anti-slip phenolic ply board insert. It is adjustable on each corner for height/uneven floors.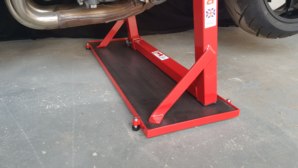 The base plinth also gives the advantage of allowing the superbike stand to be used on uneven and soft ground Eg: Gravel driveways/Grass lawns.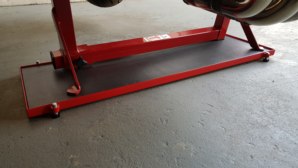 Adjustable Base Plinth Demonstration Video below:
If you require any further information please do not hesitate to contact us.